The Authors of the Qhapaq Ñan adventure.
Who are Megan Son and Laurent Granier?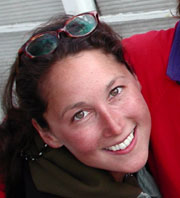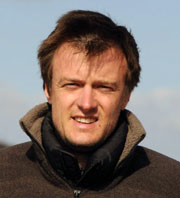 Franco-American couple, in adventure and in life, Laurent Granier and Megan Son have travelled for more than five years together on historic routes utilizing traditional modes of transportation.
In collaboration with Philippe Lansac, they have published
« Alaska, sur les traces des pionniers »
(Arthaud 2004) et «
America, la légende de l'Ouest »
(France Loisirs, 2006). They share their passion for exploration and adventure through documentary films, articles in the press, exhibitions, conferences and radio programs.
Other books from the sames authors :
Canada, sur les traces de Jacques Cartier, Laurent Granier Philippe Lansac, Arthaud, 2005
Aux sources du massage, Laurent Granier Martine Paillard, Garde Temps, 2004
L'Inde des parfums, Laurent Granier Nicolas de Barry, Garde Temps, 2004
Paris-Tokyo, carnet de route, Laurent Granier Philippe Lansac, Garde Temps, 2004
Paris-Seoul, on the roads of Eurasia, Laurent Granier Philippe Lansac, GNC Media, 2003