Links
Wikipedia

All about the qhapaq nan

UNESCO

World Heritage List



Video ressource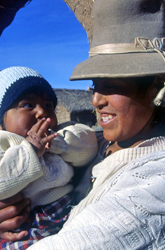 Collaboration with experts and archeologists
This project has been achieved with the collaboration of the following experts and archeologists:
Ricardo « El Caminante » Espinosa – Lima, Peru

After a degree in philosophy from the Universidad Católica in Lima and a Masters in graphic design, Ricardo began his long walk along the arid Peruvian coast in 1995. Traveling alone, he covered the 4000 kilometers between the Ecuadorian and Chilean borders in 134 days. Soon after, he published a guide "El Perú a toda Costa" that became an immediate success




Allen Putney, World Conservation Union (IUCN),
World Heritage Commission – Nevada, USA

Allen Putney is currently based in the Western U.S., works as an international consultant on protected areas, and serves as the Vice Chair for World Heritage of the World Commission on Protected Areas.




Antonio Fresco, Central Bank of Ecuador, Cultural Service – Quito, Ecuador

Originally from Galicia, Spain, Antonio has been a naturalized citizen of Ecuador since 1983.



Eduardo Guerrero, World Conservation Union (IUCN) South America - Quito, Ecuador


Stephen Edwards, Conservation International - Quito, Ecuador


Miriam Torres, The Mountain Institute - Huaraz, Peru



Miriam E. Torres is a specialist in the management of forests, protected areas and community-based tourism in those areas.


Carmen Miranda, SAVIA – La Paz, Bolivia



Biologist, Carmen is Vice President for the South American Commission for Protected Areas of IUCN (World Conservation Union).


Daniel Gutierrez, Universidad Major de San Andres - La Paz, Bolivia



Daniel is an archeologist connected with the Institute for the Investigation of Anthropology and Archeology of the Universidad Mayor de San Andrés in La Paz.